False Love jIhad Case leaves a Muslim family miserable

On April 8, 2022, in the village of Dindori in Jabalpur, Madhya Pradesh, 24-year-old Asif Khan got married to a girl Sakshi (Now Afreen Asif Khan) in Chaatisgarh's Dantewada Mandir. Despite Afreen, 23, affirming her will for her marriage with Asif, Hindutva groups didn't spare the interfaith couple.
Just a few days later, under the influence of the Hindutva groups, an FIR was lodged against the Khan's family by Sakhshi's brother, accusing them of kidnapping and forceful religious conversion. Following the FIR, on April 25, 2022, house and shops of Asif Khan's father Haleem was demolished by SP & SDM Dindori with 500 police personnel at the site claiming the construction was unauthorized.
In recent times, the anti-conversion laws and the fabricated narrative based on allegations and conspiracy theory of Muslim men "luring" Hindu women into marriages to convert them have led to assaults on interfaith couples by Hindu right wing organizations have been on the rise.
We are sharing this appeal with a heavy heart after witnessing the deplorable conditions of the family. Since the FIR was lodged against the Khan's family, the 24-year-old has been on the lookout by police officials, and even received death threats from Hindutva organizations.
Asif's family have lost almost everything which they had, including their homes, shops,  belongings, and their sense of security.
As a community, we could not sit back and watch the innocent family suffer in this way.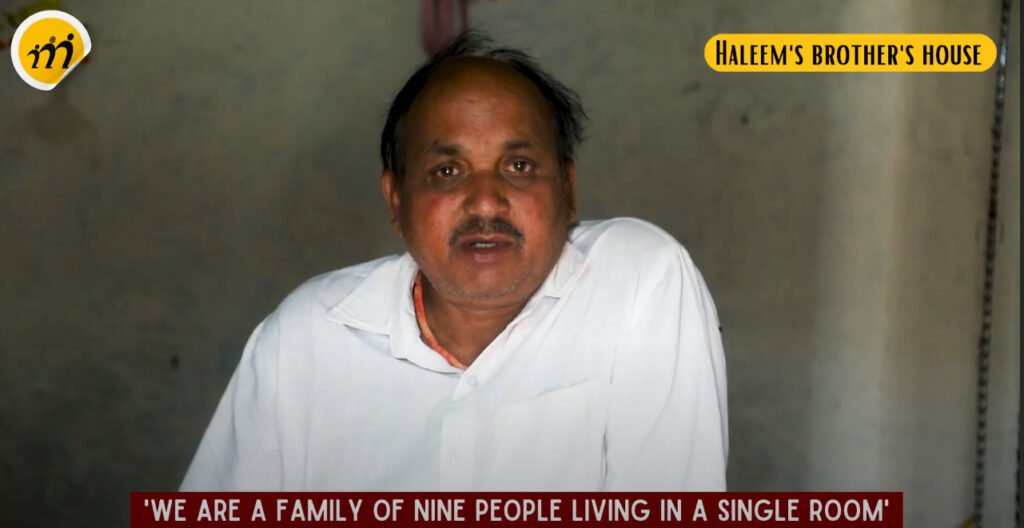 With your little contribution, we can reduce the family's sufferings and show our community that we stand together in times of need!
Together, we can make a difference and help Asif's father rebuild his house.