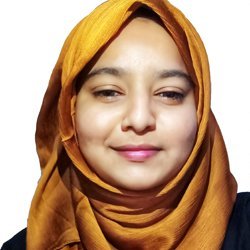 Out of all the experiences I had till now, working in Miles2Smile has been the most impactful. Seeing and hearing the sorrows and tragedies that engulf this world, we often wonder about the ways through which we can alleviate the sufferings of the people.
For me Miles2Smile was a platform that not only provided me with a chance to indirectly help those that are in need but also humbled me a bit with every story that I read. Reporting the painful stories of victims of riots and communal violence was often overwhelming. The damage they faced was irrevocable, but seeing the efforts of the team at Miles2Smile further strengthened my faith in the kindness of this world. It also gave me a gateway to share the causes of those whose livelihoods were stolen from them due to violence or calamity.
Every campaign that we were able to complete brought a sense of fulfilment. Every successful story of rehabilitation made me believe that if every one of us decided to contribute the best we can similar to this, we can support numerous people to help them re-build their lives. Working here made me learn things outside the team, through the countless stories of support and donations, and inside the team as well, as I got inspired each day by a bunch of people tirelessly working to recover the smiles on their distraught faces. The team is less of a formal space, and more of a family.
It is said that whatever we share on the internet in contemporary times, it is immortalized forever. The team at Miles2Smiles, through their utmost dedication, is immortalizing hope, humanity, kindness and smiles- of which I would be always honoured to be a small part of.